Want to change your blogger template background image? Here's how!
Step 1. Upload your desired image to a site like Photobucket, and/or acquire the URL of the image you want to use.
Step 2. Log in, find the "Design" link. Click on it.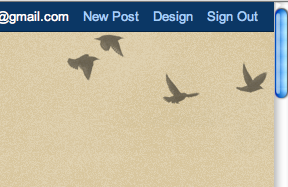 Step 3. Click on the Edit HTML link in the upper left of the editor .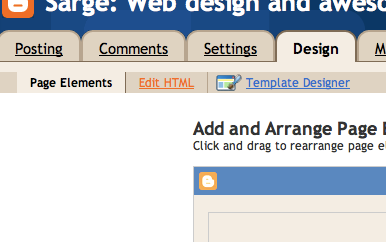 Step 4. Scroll through and find the code below. Replace every instance of (http://www.blogblog.com/1kt/watermark/body_background_birds.png) with your background image URL. Keep in mind, if you are not using the same template as I am, the name of the default picture may not be the same as the above.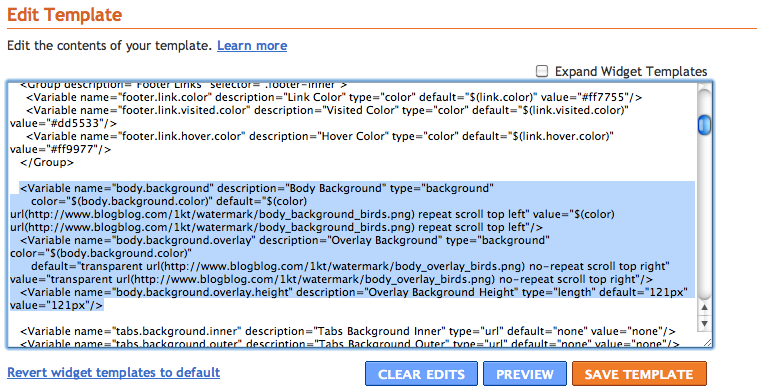 Step 5. SAVE AND DONE!